The #1 Strategy Top Producers Use To Sell More New Homes
The house lights dim, the audience grows quiet in anticipation, you walk out on stage…
If you were an actor on Broadway, or any other theater production, you wouldn't even think of walking out on stage in a live performance without knowing your lines.
So, as a new home sales professional, why would you even think about engaging with prospects without knowing exactly what to say in every phase of the selling process?
After all, your success as a new home sales professional depends 100% on saying the right thing in each step of your interactions with a prospect. 
Amateurs let whatever falls out of their mouth determine their success or failure.
Today's most consistently successful new home sales pros know that what comes out of your mouth determines what goes into your wallet.
That's why, just like top athletes, entertainers and other high income earners, they put in the time and practice, practice, practice. 
So, what exactly do you need to have at the tip of your tongue if you want to sell more new homes?
Let's look at a few of the fundamentals — The 3 C's of successful new home selling.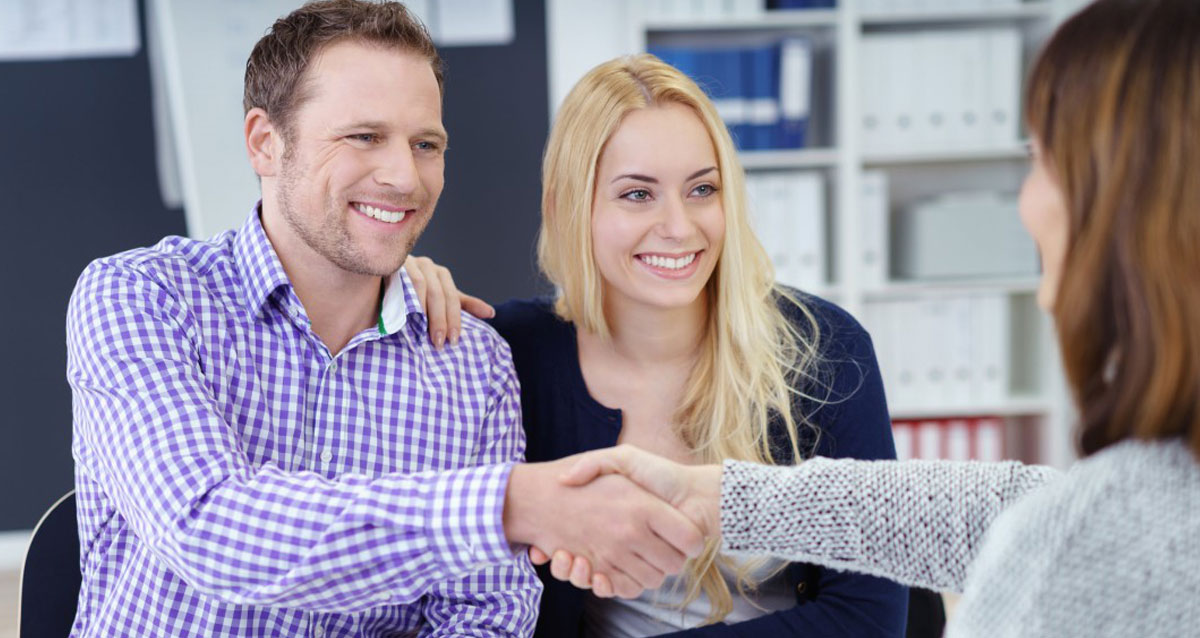 The Competition
It would be naive to think that what you can offer a new home buyer is the only choice they have.
Your success in helping them find the ideal solution for their dreams, hopes and desires in your community depends on knowing how what you can offer them stacks up against every alternative they have.
You don't need to mention specific competitors, or any of the features or benefits they offer. But knowing how to invalidate those other choices gives you an almost unfair advantage when speaking with prospects.
If you want to succeed you MUST know how to answer the question every prospect has in mind as they're speaking with you:
"Why should I buy a new home from you, rather than every possible alternative I have in this market today — including doing nothing?"
Therefore, you must know your competition — and how their features and benefits stack up against yours.
You can put together a grid comparing each of the competitors in your area, and what they offer in terms of pricing, features and financing.
Pricing details might include price range, price per square foot, special promotions and more. 
Key features to compare include energy ratings, design elements, floor plans and options such as countertops, door and plumbing hardware, appliances and lighting, as well as exterior options like full gutters, sod and sprinkler systems.
Having all this information at your fingertips, and being able to instantly address prospect concerns and objections will increase your likelihood of winning the sale.
By the way, to make this process easier, we provide a Competition Graph template for students of our sales training schools and workshops. To learn more, visit SalesSolveEverything.com/services/schools-workshops/. 
Your Community
Of course it almost goes without saying, you need to know the community you'll be selling, inside and out. This enables you to instantly tie its most relevant features and benefits to your prospect's hot buttons.
After all, your job is to link your community's value to your prospect's dreams and desires. Bear this in mind as you do model demonstrations.
As the supply of existing homes dwindles compared to demand, buying a brand new home versus an older used home offers several key advantages for your prospective clients.
For one, it's an alternative to getting repeatedly outbid in today's hot seller's market. For another, your prospective new client gets to build to their own specifications. A third advantage to them is peace of mind, knowing the materials and appliances in their new home will be up to code, energy efficient and free from wear and tear by previous owners.
These are all advantages you'll want to play up, always keeping attuned to how your prospects respond to various points you bring up and features you demonstrate. After all, discovering what really turns your prospective clients on — and what turns them off — is at least half the reason for doing a walk-through with them.
And this is where constant planning, practice and fine tuning your demonstration in advance can make a big difference in your close rate. The more you have memorized the best points to bring up, and even more importantly, the right questions to ask, the more sales you'll make.
Closing the Deal
Okay, so you've made a great presentation, your new prospective client is interested and able to buy. How do you help them cross the finish line to owning the home of their dreams?
This is where having the right scripts well practiced is what separates top producers from the rest of the pack.
Of course, closing requires a great sense of empathy with your soon-to-be client. But having a well-practiced set of phrases to employ at crucial junctures can take a lot of friction out of the process.
One of the most critical factors on your side in today's market is FOMO. Buyers today know that if they don't move forward quickly, there's a long line of other buyers eager to take their place. You don't need to use that fact like a sledgehammer, but sometimes a brief mention with little finesse can go a long way toward closing the deal.
Especially today, you have time on your side. So adding comments to the conversation like, "This one won't last…" or "I've got another buyer interested in this one coming in at 10:30 this morning" can help your buyer make up their minds and avoid losing the deal you've so carefully crafted for them.
And may not even want to push the urgency button explicitly, but rather simply ask questions like, "When were you thinking you'd like to move in?" Or, "If you don't move forward today, what will you do?"
Your prospect's answers to questions like these will give you a feel for their inner sense of urgency. And that can enable you to focus their attention on the "bird in hand" you're offering them.
Having the perfect phrase or question at the tip of your tongue when you need it is simply a matter of preparation and practice, practice, practice. If you want the kind of financial and emotional rewards that top sales pros enjoy, you need to "get in the reps".
No Need to Go It Alone
Need help getting the right scripts to practice? Or maybe accountability and feedback to help you get on the fast track to new home selling success? Give us a call — We'd LOVE to welcome you into our community of top producers in today's home building industry! 
We're at (888) 738-4020 and SalesSolveEverything.com/contact-us/.
With our help, and if you're willing to practice, there's no telling how far you'll go!