Seven Ways You Can Motivate Your Sales Team To Reach Their Full Potential
Like a Maserati stuck in traffic, is your sales team failing to live up to the full potential they're capable of?
As a sales manager in today's homebuilding industry, you have an especially tough job when it comes to keeping your team motivated to perform at their best. Striking the right balance between providing encouragement and setting a high bar when it comes to selling new homes in a turbulent market can be a real challenge, even for an experienced manager.
To get the most out of your team, it's mission critical to understand what motivates them and how to leverage those motivations to everyone's advantage..
In this article, we'll look into a few of the ways I've found to pull your team from "the pits" to peak potential. And not just for a week or two. You're about to discover how to nurture consistent peak performance, season after selling season.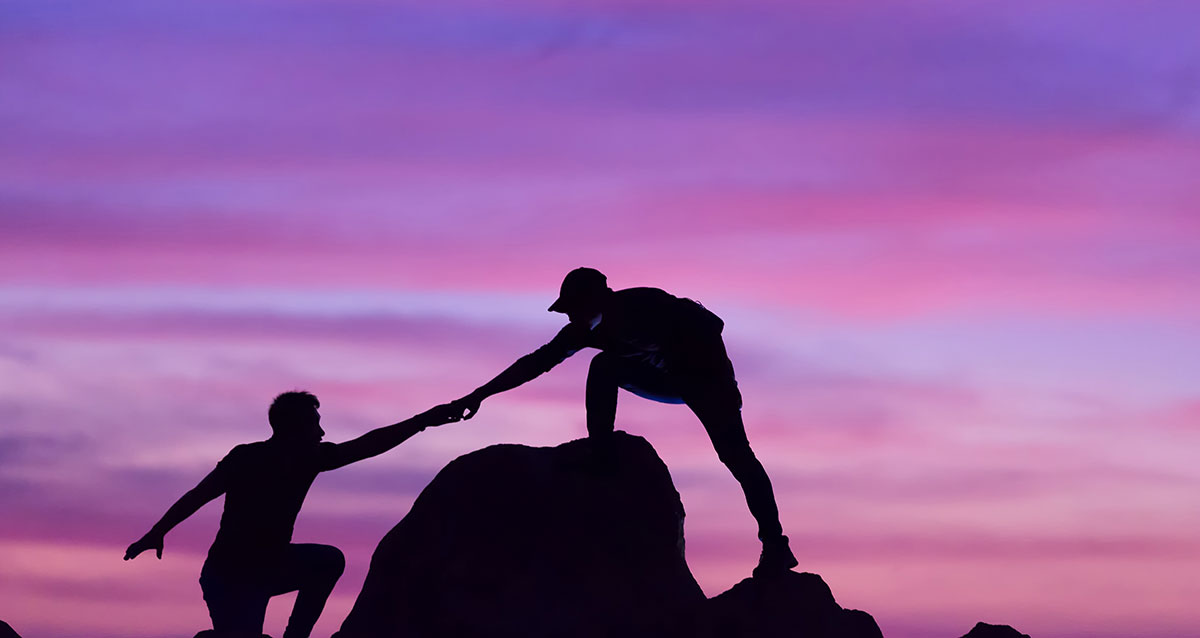 A Challenging Environment
Did you know…
The average salesperson today spends less than 36% of their time selling.
Only 22% follow any kind of time management methodology.
Sales inhibiting downtime activities, like checking Facebook and catching up with colleagues, take up 20.4% of their workday.
In a hyper-distracting world, none of this is surprising. But if we're looking to help our people reach their goals — and hit our overall revenue targets more consistently —  we as sales leaders must help team members overcome these pitfalls.
Otherwise, we'll be forced to continually confront inconsistent, unpredictable revenues, low morale and high turnover.
Wrong Turns
As a sales leader, it's mission critical to look at some of the areas where common practice and typical training efforts are missing the mark. Companies today spend billions on sales training. Yet studies have shown that 85% to 90% of sales training has no lasting impact after 120 days without reinforcement (which our Online Sales Bites program takes care of). The reasons aren't hard to spot. If you can avoid them, you'll stand a much better chance of keeping your team on track, and performing at their best.
Here are a few common pitfalls to watch for:
Failure to help your team build actual product knowledge.All too often sales training focuses on human psychology and persuasion tactics. But if your salespeople aren't 100% conversant with your product, the competition, and market conditions and running the numbers, none of those slick selling techniques will do a bit of good.
Wishful thinking versus well-reasoned expectations and objectives. If you're not clear on what it'll take to hit desired sales targets, any attempts at training and motivating your team are headed off a cliff. The key to avoiding this pitfall is to assess the learning needs of your team and understand their weaknesses before trying to build a program to help them perform at their best.
Lack of adequate process and methodology.Successfully selling new homes today requires helping prospects easily go from step to step in an established "buyer's journey". If your salespeople lack the resources for even just one of the steps from "just looking" to happy homeowner, the whole process falls short. And that can de-motivate an otherwise highly capable sales team.
7 Ways to Motivate Top Performance
Okay, so we've looked at what NOT to do. Now, let's get into some of the best practices I've found for building a truly revved up sales team.
Teach your people the critical importance of time blocking. Top producers treat prospecting time like an appointment, and honor it religiously. This one factor can often be all it takes to transform a mediocre performer into a top producing rockstar.
Set clear goals that are challenging yet achievable and make sure everyone is on the same page.
Encourage your team to take chances, to be creative and push themselves beyond their comfort zone. Often this can be stimulated by helping them see the bigger picture, the social value every new home brings to the community. People who find deeper meaning in their work are more willing to try different things to get results.
Celebrate every victory, no matter how small, and learn from failures as a team. You don't have to throw a big party every time a prospect meeting is booked. But even just a quick verbal or written word of praise can provide a disproportionate level of morale boosting.
Encourage everyone on your team to track their wins. It's easy enough to focus on all the things that can go haywire in home building. Not to mention the daily rejection, lost deals, disappearing prospects and so on that your people face every day. Keeping track of at least two or three wins per day — even if it's just a great conversation with a prospect — can lift a salesperson's spirits and keep them plugging away, which ultimately drives a virtuous cycle of success.
Motivate your team with financial incentives, such as bonuses or commission-based pay structures for hitting or exceeding targets. Just bear in mind, it isn't just about the money… Certainly it starts there. But for lasting motivation, don't forget to tap into your people's inner desires to win, have fun, keep improving, do great work, and receive praise.
Offer training and development opportunities to help them grow professionally. Salespeople are naturally inclined to self-improvement. They welcome opportunities to learn more about the industry, your product, and the people they serve. Steer them to webinars and podcasts. Encourage them to attend training events and conferences. Reward achievements with a book. After all, improved skill sets drive higher win rates.
And finally, hey — let's lighten up ya'll! 🙂
Why not sponsor a fun contest with a prize to generate excitement and superb results? Sales people are natural competitors and a little incentive to best their peers in a fun environment can ignite that competitive spirit. Keep it simple, short and team-based. The key to a successful contest is to NOT make it only about driving sales. Your real win here is building a sense of camaraderie and kindness among team members.
And of course, giving everyone a chance to win — not just the usual rockstars — can promote a team spirit that lifts overall productivity and long term retention.
Let's DO This!
There's so much I could share with you on this topic, beyond this brief article!
If you'd like to learn more, have a question or challenge you're working through, or would just like a little constructive feedback on motivating your team, let's chat!
Here at SalesSolveEverything, we're in this with you and would love to help. So reach out any time by email to Info@SSEmanages.com. Or give us a call Monday through Friday at (888) 738-4020. We'd love to connect with you and can't wait to hear how you're helping your team perform at their best!
https://www.linkedin.com/pulse/seven-ways-you-can-motivate-your-sales-team-reach-ralph-williams-iii
Hashtags: #salestips, #newhomesales, #salestraining