Join us for our
SSE Master Class
Our brand new course where you will learn strategies
and techniques to become the ultimate
Professional New Home Sales Counselor.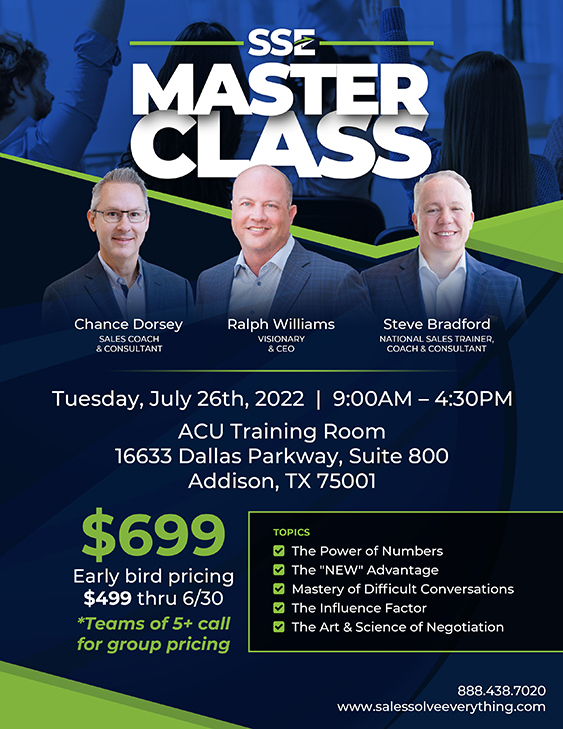 Collaborate with other Sales
Professionals Just Like Yourself:
Opportunities to Learn from Incredible Speakers
and Expert Trainers
An Action-Packed, Inspirational Learning Experience
A Refreshed Focus and Sharpened Skillset
Strategies to Become a Master of New Home Sales
Abilene Christian University Training Room
16633 Dallas Parkway, Suite 800
Addison, TX 75001
Stay wherever you like, but for the easiest and best
proximity to the event venue, these are our top picks:

I'm so glad I attended the SSE Class because it took me out of my comfort zone and taught me different strategies to close and increase my sales!
– Kristen Mirchandani – David Weekly Homes
Here are answers to some frequently asked questions:
Yes, our SSE Master Class is perfect for you. Sharpen your sales skills, gain new strategies and techniques that address the most current issues in today's market.
The SSE Master Class is our brand new class that we've specially developed to cover the most relevant and critical issues facing New Home Sales Pros today. It's not just general sales training or fun, motivational games — attendees will learn, discuss, and take away insights and strategies that will help them truly elevate their performance outsell their competition and continue to provide excellent customer experiences.
The SSE Master Class has valuable insights for any level of Sales Pro.