How To Not Let Sales Frustrations Derail Buyer Happiness Or Your Success
If selling new homes these days seems like being stuck in a sort of Groundhog Day time loop, it's no surprise.
As a new home sales professional in today's economy with supply chain issues, spiraling prices and interest rates and frequent construction delays, you may find yourself waking up to the same vexing frustrations, day after day…
And all too often it's you who's responsible for passing along bad news to your prospects and customers.
From repeated delays to (often shocking) price increases, to an increased unwillingness by the builder you represent to consider custom options or upgrades…
It just seems like an endless loop of dishing out disappointment to the people you depend on for a living — today's new home buyers.
All this is especially tough emotionally, because as sales professionals, we thrive on making people happy.
On top of all that, with frequent delays caused by today's skilled labor shortage, and now exacerbated by supply chain issues, instead of six months, it's now taking up to 12 months or more for your commission checks to show up.
And then there's the communication breakdown when your company is reluctant to share more bad news… the messy job sites because your company is having a hard time finding reliable contractors… not being able to sell until sheetrock or even cabinets are in place…
It can all really wear on you.
One associate I spoke with told me his company terminated 50 contracts, which he now had to re-sell — through no fault of his own.
As a sales professional, it's easy to get caught up in a downward spiral. 
You get a little down, so you become hesitant to take action… So your sales results go downhill… which then is even more depressing, further degrading your ability to sell…
You get the idea.
A "doom loop" some sales people fall into is what you might call the "Three A's of Sales Prevention", Accommodation, Attack and Avoidance. 
Here's how they can hurt your ability to close sales — and impact your ability to earn a good income:
Accommodation — This is where you try to be nice and offer false hopes to your customers instead of sharing an unpleasant truth and helping them manage their disappointment.
Attack — Commander personality types may resort to power tactics, driven by anger. They might say something to a prospective home buyer like, "Well, if you don't buy this house, we'll sell it to somebody else for $50,000 more." Obviously, this only hurts the relationship and isn't helpful to either the prospect or the sales professional in the long run.
Avoidance — We all have a tendency to procrastinate when there's bad news to report. We hope and wish it'll just go away. Nobody likes being the bearer of bad news. But avoiding unpleasant conversations can just make matters worse.
These behaviors come naturally in tough situations, but they hurt your ability to help prospects become happy homeowners. 
Are all these frustrations simply the "new normal", and something we must get used to? 
I don't think so. 
If you look at the big picture, home building has always had its ups and downs. Today, we simply face a different set of challenges. 
So how do we get through all this?
I strongly recommend you follow the "Plan, Prepare and Implement" formula that's helped so many of our coaching and consulting clients.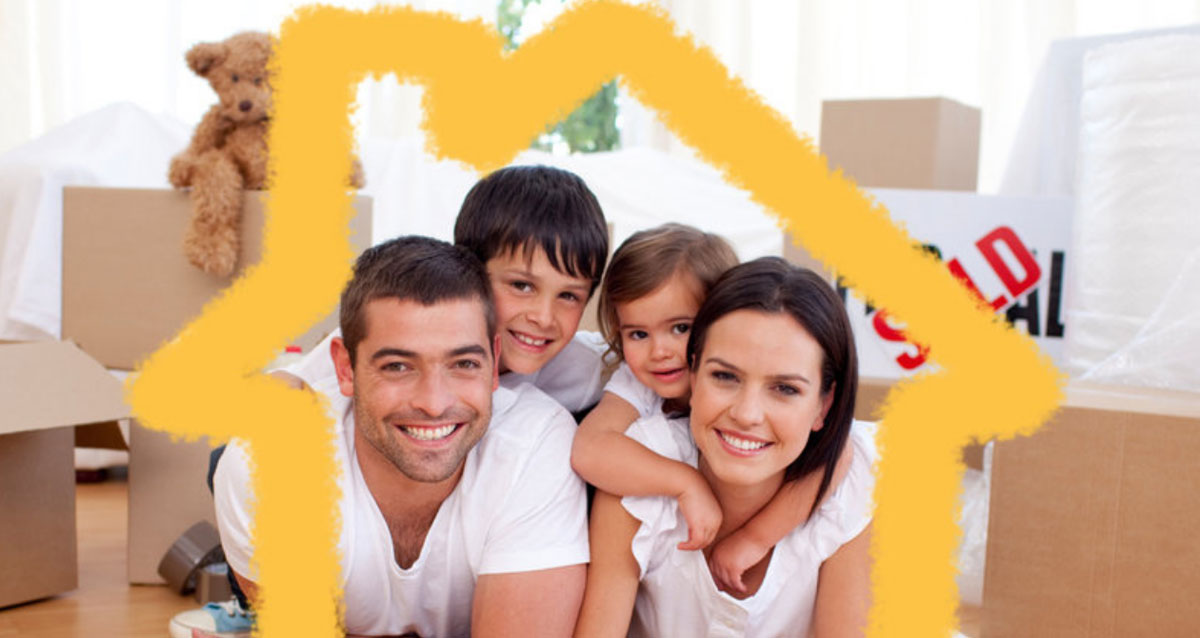 PLAN for Success
When you have a plan, it keeps you focused on the future, on your goals. And that's going to get you better results.
Of course, in selling you can't totally predict how every minute of your week is going to be spent. But by blocking out the best times for certain activities, you improve your odds of success.
This also helps keep your life balanced.
If certain times of the day and week are blocked out for exercise, for instance, you're more likely to get that workout in — even if you're feeling a little down and just don't feel like it in the moment.
Yet getting that workout in will improve how you feel, which in turn helps you relate better to your prospects, helping you hit your income goals. And now you've turned that downward spiral into an upward one!
So plan each day — whether it's first thing in the morning, with a cup of coffee in hand, or the night before. And be sure to block out your to-dos on your calendar so you can budget your time accordingly.
PREPARE by Taking Care of Yourself
Selling new homes, especially with all of the frustrations we've experienced lately, can be tough on you mentally, emotionally and physically.
To be great in selling, you've got to FEEL great. I cannot emphasize this strongly enough. It pays to take good care of yourself.
Good nutrition keeps you strong, healthy, and active. Consider the food you put in your body to be the "rocket fuel" you need to perform at your best. And skip the sugary beverages — drink plenty of water instead to feel better and more energetic.
Exercise is crucial. I know it can be tough to go work out when you just don't have the energy. But a good exercise regime actually gives you more energy. And when you're more energetic, you can be tougher mentally.
And put your brain on a healthy diet. Feed your mind with books, podcasts, courses… Develop your professional skills, or hobbies that you enjoy doing. When you're constantly stretching your thinking and exploring new ideas, you feel better and you'll have more enthusiasm for your life and work.
Oh, and one more thing… Know your WHY.
For you, maybe it's a new home for you and your family… a special vacation with loved ones… contributions of time or resources to your church or community… or just the satisfaction of knowing you're the best at what you do.
Getting clear on your WHY could be all the motivation you need to power through the tough times and make a difference for the people you love and work with.
IMPLEMENT For The Win!
"The biggest difference between an average income and financial freedom is implementation." ~ Bill Glazer, author, speaker and marketing advisor to small businesses worldwide
As the spokesperson for your company, effective communication with customers is key to your and your company's success.
And by communicating proactively with customers you can keep minor issues from becoming major crises.
One of the best ways to do this is to hold regular meetings by phone, FaceTime or in person with customers at least once a week. Just one to five minutes is plenty. Let them know what's happening and that you care, and want to hear their side. These few minutes each week on a regular cadence can save a LOT of time in the long run.
You need to set the right expectations. Where it used to take six or seven months to finish a new home, today it might take 10 or even 12 months. So it's important to set that expectation up front.
If you need to convey bad news to a customer, set the right format. Text or email is NOT the right place for tough conversations. Ask your customers to meet you in the model home, or at least get them on the phone.
It may not be easy or pleasant to share a disappointing development with them in person, but it's the right thing to do. And by doing so, you can show you care, and give them a chance to express their point of view. This will go a long way toward building a solid relationship, and ultimately having a happy new customer in your community.
We're Here For You
These are just a few of the ways we've found to help new home sales professionals get through the frustrations we face today.
If you have any questions or special challenges you're dealing with and would like to chat, don't hesitate to give us a call at (888) 738-4020 or contact us at https://salessolveeverything.com/contact-us/.
We'll be glad to hear from you!