4 Critical Keys to Helping Your Team Harness the Power of Sales Tools
by Ralph Williams III
New Home Sales Expert Helping Homebuilders Grow Sales With Sales Solve Everything's Proven Process
It's Friday afternoon and you've just read your company's quarterly report…
Once again, your sales team beat their goals, your community tops the local market for new homes, and margins are up, in spite of spiking mortgage rates and higher than ever labor costs.
Welcome to the world of sales enablement.
Okay, so just what is "sales enablement", and how can it help you hit your revenue and profit goals for this year and beyond?
Sales enablement means equipping your sales pros with the right tools, resources, and training they need to close more deals, at consistently higher margins. A well-equipped sales team is simply unbeatable when it comes to identifying, engaging, and converting prospects into happy homeowners.
CSO Insights research found that organizations with sales enablement in place experienced a 15.3% higher win rate for their forecasted deals compared to those without. Tamara Schenk, Research Director at CSO Insights, emphasizes the importance of sales enablement in driving sales success:
"Sales enablement, strategically designed and effectively implemented, creates better sales results, more productive salespeople, and organizations that are better able to adapt to change."
To tap into the power of sales enablement, focus on these four critical keys:
An Effective CRM System
An effective Customer Relationship Management (CRM) system is an essential tool for modern sales
teams. It centralizes customer information and sales activities, enabling your sales team to manage leads, track interactions, and foster relationships with potential homebuyers more effectively.
A study by Nucleus Research found that CRM software delivered an impressive average return on investment (ROI) of $8.71 for every dollar spent. This highlights the significant value that a solid CRM can add to your team's ability to close more sales and enhance the overall customer experience.. By streamlining sales processes, improving customer relationships, and increasing their overall efficiency, your sales team's ability to sell more new homes becomes almost automatic and inevitable.
When selecting a CRM system, consider your company's specific needs, the size of your sales team, and the level of integration with other systems. It's important to choose a CRM that offers robust reporting features, intuitive user experience, and mobile access for your on-the-go sales pros.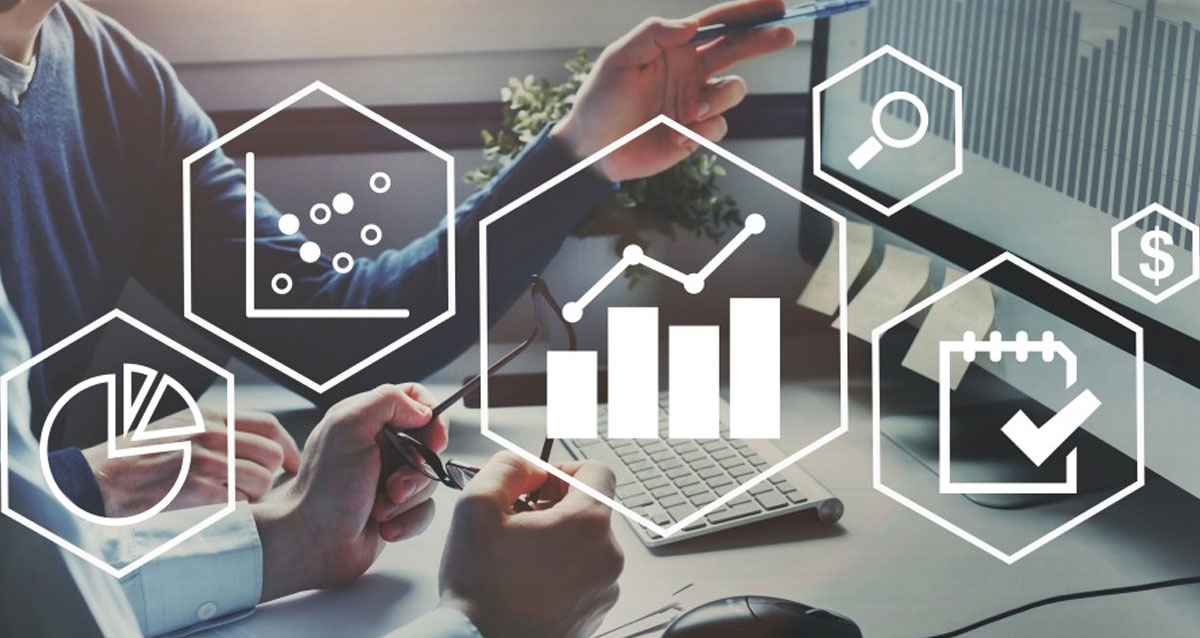 Targeted Lead Generation
Quality leads are the fuel that drives your sales engine.
By employing highly targeted lead generation strategies, you can attract homebuyers who are more likely to be interested in your offerings. Here are some proven strategies for generating highly qualified leads in the home building industry:
Digital marketing: Optimize your website and online presence to rank higher in search results, making it easier for potential homebuyers to find you. Blog articles on your website targeting localized keywords such as "new home <your city> can put your company at the top of search results when prospective buyers are on the hunt for a new home.
Social media advertising: Leverage the power of social media platforms to target and engage with prospective buyers in your local market. Regular posting about events in your community that prospective buyers might find interesting can be a terrific way to get noticed. Special days throughout the year — from Valentine's Day to Veterans Day  — each offer unique opportunities to get creative with special promotions.
Email marketing campaigns: Email is by far the most cost-effective way to build and nurture relationships with potential homebuyers. A series of automated emails with a personal feel going out to new prospects inviting them to reach out to your sales team is a proven and powerful way to keep the conversation going — and your sales team in the know when a prospect is ready to buy.
Local partnerships and events: Participating in community events and forming strategic partnerships with local businesses can be a great way to generate visibility for your community. And "Lead swapping" with non-competing local businesses can help generate leads at a surprisingly low cost.
For instance, let's say you got together with a local restaurant, dry cleaner, hardware store and dentist. Why not put together a coupon book offering special deals from each of the other member businesses for everyone in the group to share with their customers?
And, of course, sponsoring local charity drives, little league and other events builds good will and word of mouth can lead to sales leads you simply wouldn't get otherwise.
Financing Familiarity
With the recent spike in mortgage rates and banks' tightened lending standards, it's more critical than ever to make sure your team knows the ins and outs of financing a new home. 
They must be adept at addressing homebuyer concerns and guiding them through the buying process. By providing your sales team with comprehensive training on various financing options, creative financing strategies, and credit score management they'll be able to confidently address concerns and overcome resistance from potential homebuyers.
Here's a 3-step program you can start right away, if you haven't already:
First, provide your sales team with comprehensive training on various financing options and mortgage programs available in the market. This should include both conventional loan programs and government-backed options, such as FHA and VA loans. Make sure your team understands the eligibility criteria, down payment requirements, and other pertinent details for each program, enabling them to guide homebuyers towards the best fit for their financial situation.
Second, incorporate training on creative financing strategies and alternative loan products that cater to buyers who may not qualify for traditional mortgage options. This may include adjustable-rate mortgages (ARMs), interest-only loans, and portfolio loans offered by smaller banks or credit unions. Your sales team should be able to present these options effectively and explain the potential benefits and risks associated with each.
Third, educate your sales team on the importance of credit scores and how they impact a buyer's ability to secure a mortgage. Provide training and education that will enable your sales team to offer guidance to potential home buyers on how their credit score affects the mortgage rate they can obtain — and ultimately their monthly payments. By providing valuable advice to buyers who may be hesitant about their financial capabilities, sales professionals are better able to build trust and close more sales.
With the right financial knowledge and tools, your sales team can address homebuyer concerns, alleviate resistance, and guide customers through the financing process, ultimately resulting in predictable sales results, happy home buyers and consistently solid margins.
A Proven Selling System
Without an effective selling system known to achieve consistent and predictable sales results, your team is vulnerable to the ups and downs of market cycles. At the very least, make sure your system includes lead qualification, understanding customer needs and motivations, presenting relevant solutions, overcoming objections, and effective closing strategies.
Successful home building today demands constant innovation, adaptability, and a relentless focus on results. By investing in the right tools and resources for your team, and fostering a high-performance sales culture, you can transform your sales team into a powerful force for growth and market dominance.
And remember, for help in any of these areas, SalesSolveEverything has your back! Contact us for a free strategic planning consultation at (888) 738-4020. Or tap into a treasure trove of useful tools and resources at SalesSolveEverything.com. We're your ultimate "sales enablement" solution!
New Home Sales Expert Helping Homebuilders Grow Sales With Sales Solve Everything's Proven Process
Companies with sales enablement in place experienced a 15.3% higher win rate for their forecasted deals compared to those without.